contains spoilers! readers beware!
---
Obsidian by Jennifer L. Armentrout
9 years later I'm just now getting around to reading this. The characters were likable and the plot was fast moving. But… I hate exposition dumps. When Katy found out that her next door neighbors were aliens, the author dumped all the information you could possibly need to know, in one chapter. I skipped over soooo many pages because of this. Although, it isn't a perfect book, I still had a lot of fun.
And Damon Black. Need I say more?
---
Hush Hush and Crescendo by Becca Fitzpatrick
I flew through Hush Hush, I literally couldn't stop reading it. The back and fourth dialogue Nora and Patch had, I loved it. So many great, funny lines. I did have trouble shipping them together BECAUSE HE WAS GOING TO KILL HER THE WHOLE TIME. Hmmm…. sounds like a creep creep weirdo.
Not that books have to have likable characters to be good, but VEE WAS THE MOST ANNOYING CHARACTER EVER. (Just kidding, Jacob Black exists). All her character did was drive Nora around, slut shame, and fat shame.
Crescendo was a different story…
This book was so frustrating. I had to take breaks every other page because of how infuriated I was. I get it. Nora felt Patch wasn't committing fully to her, but then the whole book was about how she still wanted to be with him. And, don't get me started on Patch and Marcie. If I wasn't reading on my phone, I would've catapulted the shit out of it.
---
Need by Carrie Jones
Where do I start?
The book starts out with Zara White, moving to live with her grandmother, in Maine. Each chapter is titled a type of fear (i.e. necrophobia and mnemophobia) Apparently, saying the names of random fears calms her down. Okay…That's only relevant in chapters 1 and 2, because it never comes up again. Great writing. Halfway through the book, she learns there's pixies, werewolves and tiger-people (?), living in her small town.
Characters: Does anyone have a personality?
Zara- Our main character. Not like other girls. Likes to run. Evil pixie guy wants to make her the queen of pixies. Likes Nick. Is told she has a 'unique name.'
Nick- Badboy reputation? Not really. Calls himself Alpha. Oof. Apparently a werewolf but Zara thinks he's a dog at one point. Likes Zara.
Betty- Zara's grandma. Can turn into a tiger. Uhhh…anything else? Bad at cooking.
Zara and Nick's Relationship:
It felt 1000% forced. No chemistry. When Nick randomly shows interest in Zara, I had to go back a few pages because I thought I missed something.
Every time they're together, the author feels the need (pun?) to remind up that Nick is 'extremely attractive.'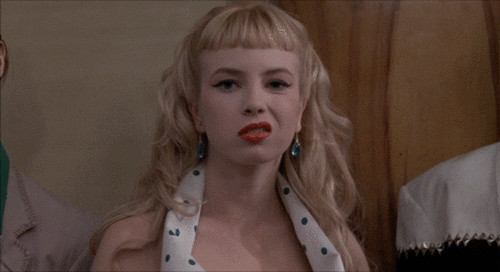 Nick tell her she's "very lickable." THE FACT THAT THIS ISNT A SEX SCENE. IT'S ABOUT HOW WHEN HE WAS A WEREWOLF HE LICKED HER FACE. THEN IN HUMAN FORM, HE LICKED HER HAND. THIS IS A CRIME AGAINST HUMANITY.
Things I liked:
The Setting- I'm a sucker for a paranormal romance set in a small town. (As you can tell)
The Pacing- Never got bored!
The Ending (I guess)- The ending was so silly! They defeat the 'Evil Fairy Guy' with forks. They encage him in a house surrounded by forks. LOL.
---
Sorry if that got a little to ranty! Let me know your thoughts on these books! Thank you so much for reading!