Get to know me and my blog more!
---
Why did you start a blog?
I've wanted to find a platform to get my thoughts out there but youtube seemed too intimidating. (You know, the whole being on camera thing). When I read Obsidian by Jennifer L. Armentrout, where the main character had a blog, I knew I had to! I get to work on my writing while I talk about the things I love!
---
What are some unique things you'll bring to book blogging?
Not really sure… I just post what I like and I hope that enough!
---
What are you most excited about this new blog?
I'm excited to be apart of the book lover community! I've never had a bookish social account media account to put myself out there before!
---
Why do you love reading?
As an escape from my boring life…. blah blah blah…. A cliche answer but true.
---
What book or series got you into reading?
I wasn't a reader when I was a kid, maybe one day I'll explain why. Anyways, fast forward to middle school. I WAS OBSESSED WITH The Fault in our Stars. That's it. That's the really only book I really read.
except wattpad but we won't talk about that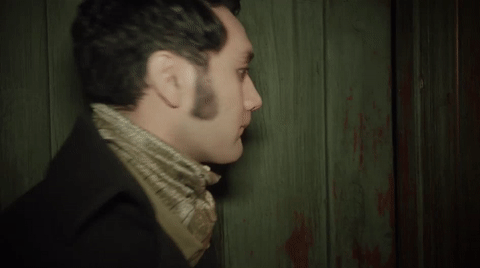 ---
What question would you ask your favorite author(s)?
I don't think I would ask a question. I'm more of an 'admire from a far' kind of person. AKA shy.
---
What challenges do you think starting a blog will be the hardest to overcome?
Probably the fear that my blog post aren't entertaining. Although, I put a lot of effort into each post, I still wonder if I didn't put enough of my personality in them. I don't want them to come across as lifeless.
---
When did you start reading?
About two years ago. When I left public school to become homeschooled.
---
Where do you read?
My bed, mostly. If I'm feeling crazy, I'll sometimes go down to the park and sit on a bench that over looks the lake.
---
What kind of books do you like to read?
I'm really up for anything TBH. But it seems that most of my favorite books are romance in someway. I also really like thrillers, urban-fantasy, and contemporaries.
I don't think 'classics' is a genre but those too!
---
Thanks for reading! Let me know what you'd ask your favorite author!