Books to add to your TBR for the most wonderful time of the year!
---
Greenglass House by Kate Milford
about: Unexpectedly, guests start to show up at a snowy inn where they have previous history. The innkeeper's son, Milo, tries to solve what secrets they're hiding.
christmas spirit: Set during christmas break. The cover makes me want to curl up by the fire and drink hot chocolate.
---
---
Snow in Love by Melissa de la Cruz, Nic Stone, Aimee Friedman, and Kasie West
about: Snow in Love is a collection of four holiday stories.
christmas spirit: Set during the Christmas and Hanukah season! One story takes place on a road trip, perfect for while your staying home for covid!
Also, the cover would be a cute Pinterest picture but not for the front of a book…
---
---
The Nutcracker and the Mouse King: The Graphic Novel by E.T.A. Hoffmann
about: A classic tale adapted into a graphic novel by Natalie Andrewson.
A nutcracker comes to life and reveals a dream world to Marie, but then the Mouse King threatens it.
christmas spirit: The art looks wonderfully christmasy!
---
---
Dash & Lily's Book of Dares by Rachel Cohn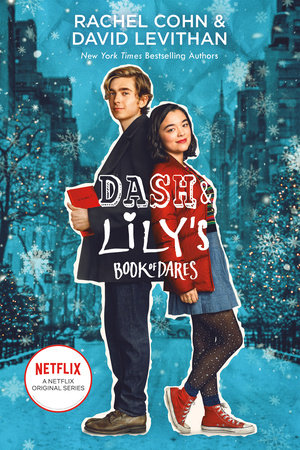 about: Dash and Lily pass back and forth a red notebook of dares at a bookstore.
christmas spirit: Set in New York City during christmas break. Sounds like a Hallmark movie but with teens.
It's now a Netflix tv series. (I haven't watched it yet, but I find it strange that it's a show and not a movie).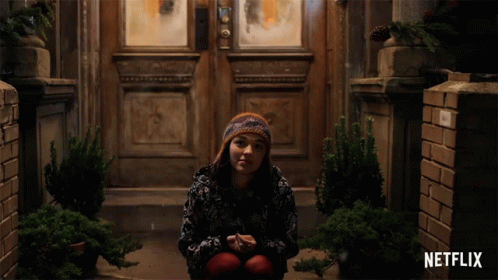 ---
My True Love Gave to Me: Twelve Holiday Stories edited by Stephanie Perkins
about: Twelve Holiday Stories written by twelve different authors.
christmas spirit: All set during the holiday season.
Anytime you search up christmas books this shows up soooo it's going on the list!
---
---
North Child by Edith Pattou
about: A Retelling East of the Sun and West of the Moon.
"Rose was born into the world facing north, and as a north child, superstition says that she will be a wanderer, traveling far from home" – quote from goodreads.
christmas spirit: Hmmm…. it's just set during winter? WHO CARES CAUSE THAT COVER!
---
---
Royal Holiday by Jasmine Guillory
about: Vivian goes on a trip to England with her daughter and meets Malcolm, who works for the Queen.
christmas spirit: A christmas romance with fancy british people? YES.
---
---
Winterhouse by Ben Guterson
about: "A lavish hotel, a family secret, a book of puzzles, and a veil of magic…"
christmas spirit: Set at an old hotel during christmas break, I already started reading this and this is going on my list of trip ideas.
---
---
What are you reading this Christmas season? Thank you for reading!